Karlie Colleen Photography
Let's be honest, wedding details like the guestbook table decor is something every bride is so excited about, but some how its a week before the wedding and you just realize you have not chosen anything. No worries today on the blog we are talking about the 4 essential items you need for any guestbook table. Remember, we want to put a little thought into this table as it will be the first thing your guest see as they walk into the wedding. So keep in mind the 4 essentials but feel free to add a little more personality as you pull it together.
Guest like to sign-in! Now that can be signing a photo book or a traditional lined guest book but you can get creative and have guest sign a globe, a canvas photo, or even a Jenga game piece. You've got options, our favorite is to choose something you will use or see regularly to remind you of the beautiful day.
It makes sense for guest to know that they are suppose to sign the guest book but now a days guest book can be so many different things. They more signage you have the better your guest will do what is expected. For example are they suppose to take a photo and then stick into the book, or are they suppose to sign the pretty canvas photo. It can be as easy as providing a chalk board with instructions.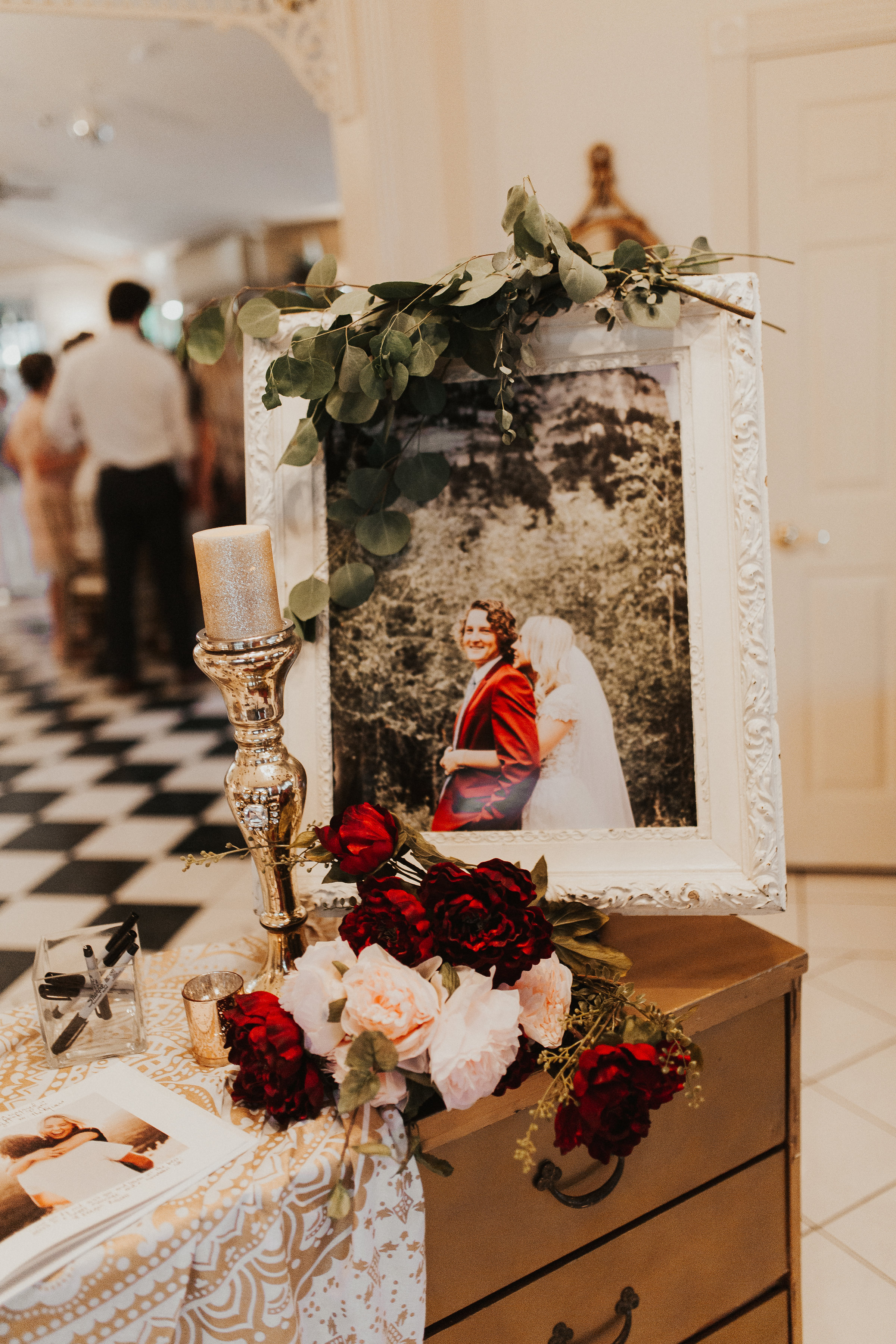 We love when our bride and groom provided a photo for the guestbook table area. It helps guest first of all know they are in the right place but it also helps set the mood of the day! Guest truly admire the photo and its a great way to display your bridal or engagement sessions photos.
Reagan Blake Arizona Wedding Photographer
The last piece is to make sure you add a piece of personal touch from the bride and groom. If is adding your story through photos or letters you wrote back and forth to each other while you both traveled for a year, its whatever you make it! We love those small details and so do your guest, as it represents the love you have for each other. Be creative and think outside the box, every couple has something!
Photo by Kacey Shaker Reed
Follow the four easy essentials to making your guestbook table a hit and we promise it will be something everyone enjoys. Below are even more photos of some of our favorites.